Singing Walks and Picnics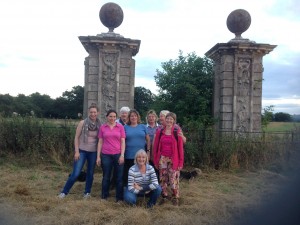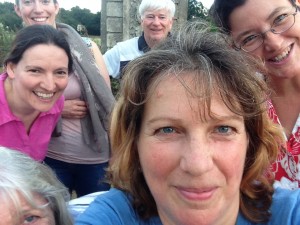 Our singing walk and picnic on 22nd August 2016.
We sang as we walked on the Craven estate in Hamstead Marshall and during our picnic outside the village hall.
Sing The World organise an annual singing walk and picnic. In previous years we have visited Snelsmore Common and Donnington Castle. It is a nice way to join up with those members of the choir who want to have an informal sing during the long summer break.
In 2014 we met at the village hall in Hamstead Marshall and walked over part of the Craven Estate.  We sang songs along the way and then returned to the bench outside the Village Hall for a scrumptious shared picnic. Singing outside is very enriching experience!