href="http://176.32.230.4/letssingtheworld.org.uk/wp-content/uploads/2015/02/Wacapella_Ace-Space_061115_pic5_cropped.jpg">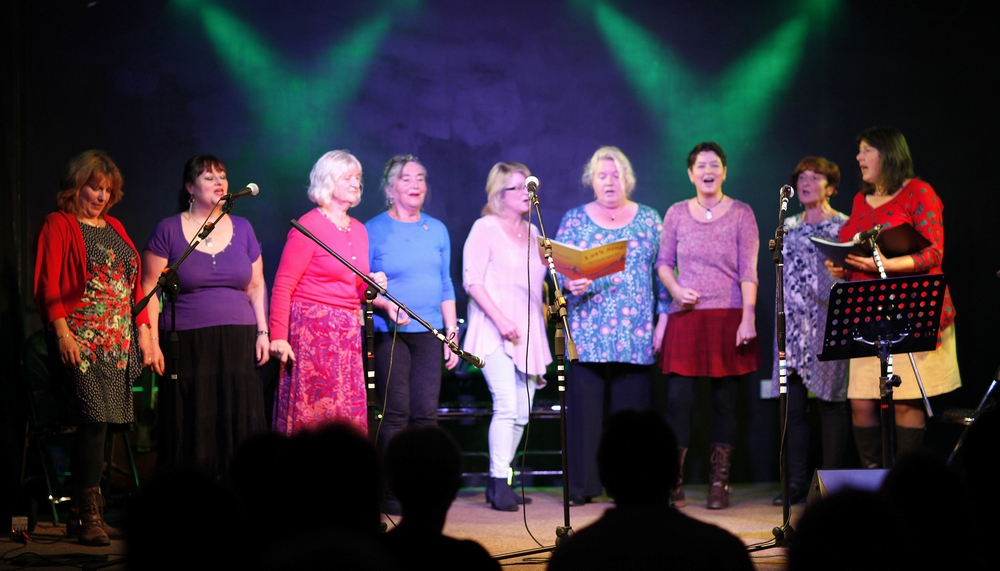 Sing The World is a Newbury-based a capella community choir, which has been running successfully now using Natural Voice principles for over a decade. We meet weekly on Monday evenings during term time at Speen Parish Hall in Newbury, singing music drawn from a wealth of singing traditions from throughout the world. As we mostly teach songs by ear, to join us you don't need to be able to read sheet music and there are no auditions – complete beginners and experienced singers are equally welcome. We aim to make our sessions uplifting, energising and inspiring – just come along and enjoy the harmonies!
Our new term starts on Monday 10th september 2018: why not try a free introductory taster session (usual cost per session £5) or it's £55 (yes it's cheaper to pay in advance!) for the 12 week term.
The dates for the summer term are:
September 10th, 17th, (not 24th)
October 1st, 8th, 15th (not 22nd) and 29th
November 5th,12th, 19th and 26th
December 3rd and 10th
Here is a flyer, STW Autumn-Winter Term Dates 2018Feedback from Sing The World members:

"Makes me feel good – thank you!"

"I enjoy Sing The World very much! I think all the songs are fab,
and they are all well taught."

"Very rewarding and absorbing. Amazing technique and great people!"

"It is simply life-affirming – wonderful."

We also host occasional Saturday singing workshops so look out for these. See our Singing Workshops page for more details.